mileME is a productivity app that enables automatic mileage logging for expense reporting and tax deductions. mileME takes care of logging your trips for you.
Once you install and launch mileME you can literally focus on your most productive tasks and ignore mileME while it logs your miles.
Your miles will be automatically logged. Trips are automatically categorized per your calendar. You can set up automatic exports of your mileage log for expense reports or tax filing. This is completely automatic mileage logging.
Trip Log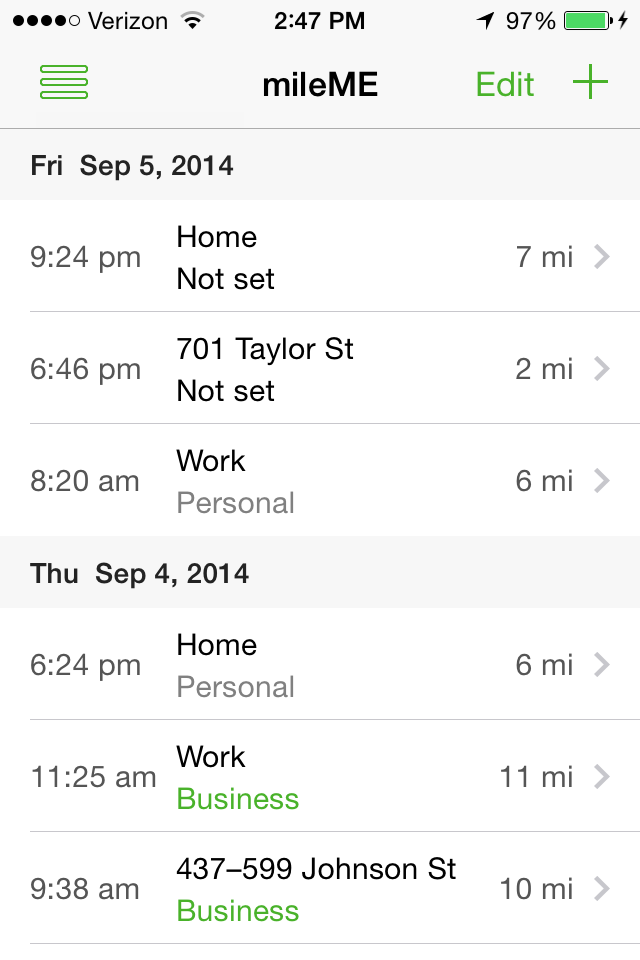 Trip Detail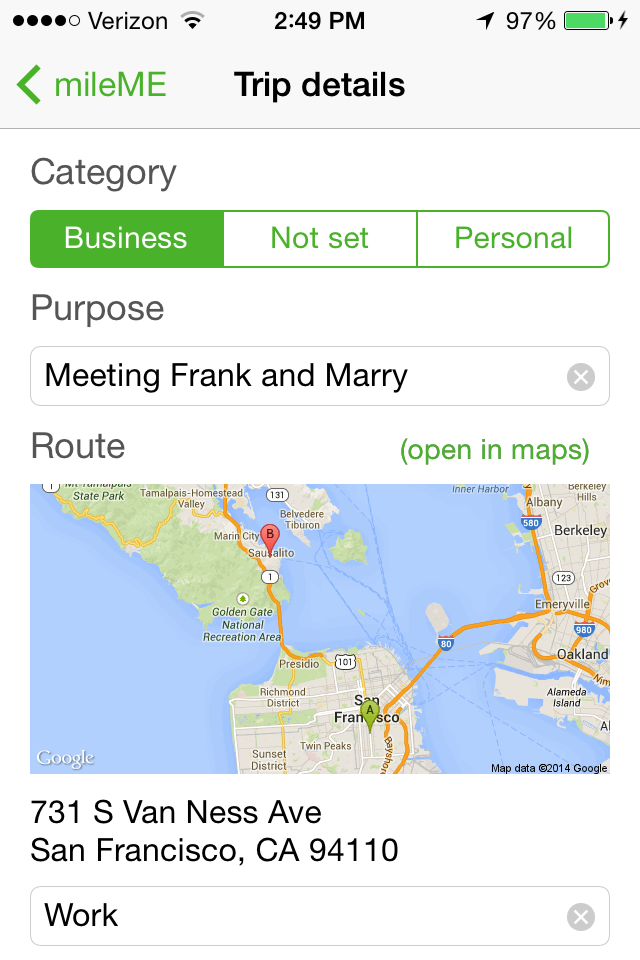 Map Detail